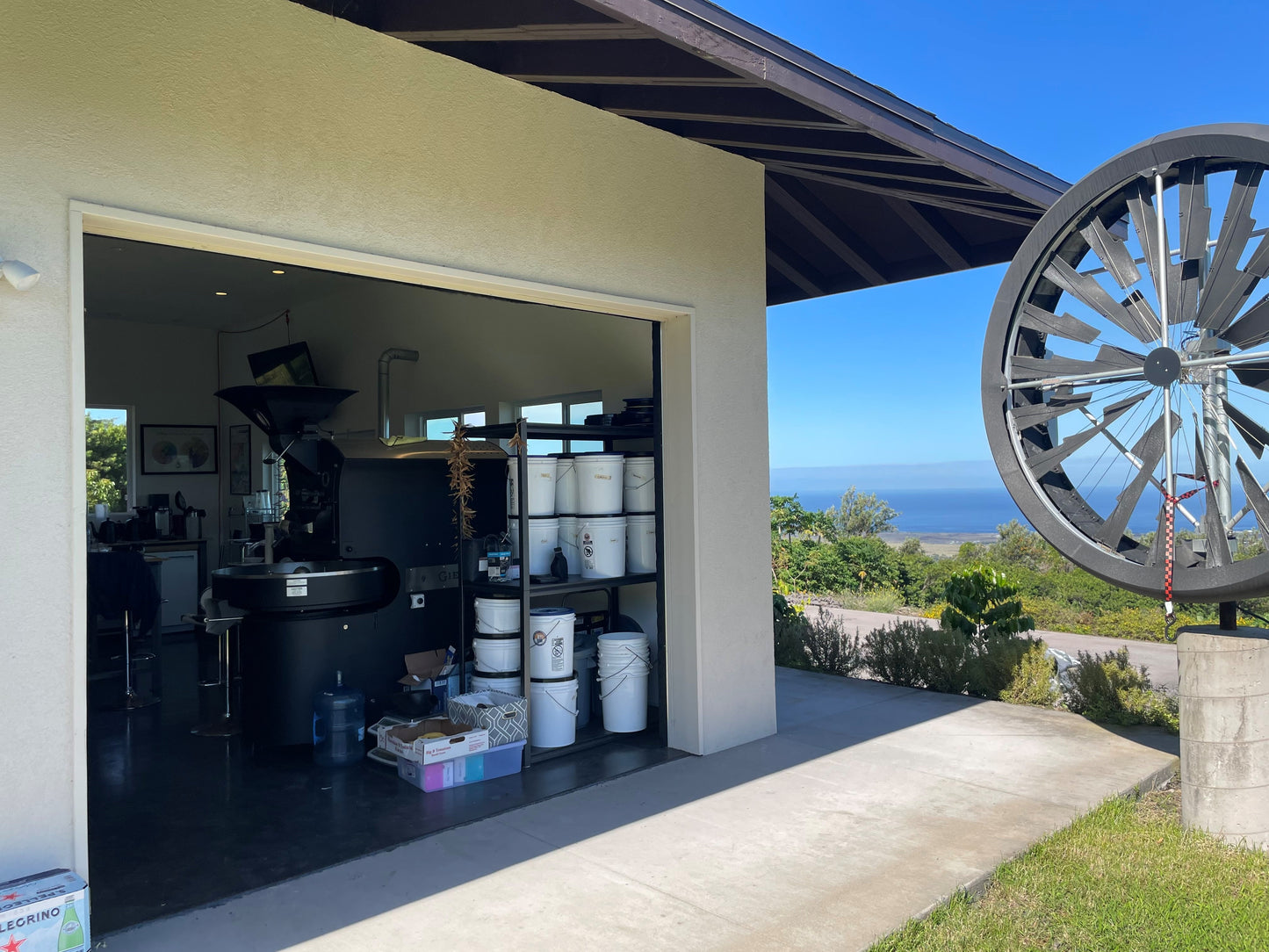 Earlier this year, DOMA's Ian Nelson traveled to Kailua-Kona, Hawaii, to take the Coffee Quality Institute's Arabica Q-grader course. Who's Ian, you may ask? And what's a Q-grader? Ian works on quality control at DOMA and helps us source and buy green coffee, which means he drinks a lot of coffee, thinks a lot about coffee, and works to make sure our DOMA lots are top-notch. 
Ian decided about four years ago that getting his Q-grader license was the next thing he wanted to pursue in his coffee career. A Q-grader license means a person has achieved a certain level of skill in evaluating and grading coffee. (Sort of like becoming a sommelier in the wine world.) Ian has been working for years to prepare for the course through cupping triangulations, taste modalities, and familiarizing himself with the Le Nez du Café aroma kit. Like we said — he's tasted and smelled a LOT of coffee. It's hard work, but someone has to do it. 
Ian headed to Hawaii this spring to undertake the Q-grader course, making the most of his tropical trip with a 6-day coffee education and sensory boot camp, where he worked to calibrate to some of the other Q's to achieve grading without personal bias. At the end of the session, becoming a licensed Q-grader requires passing 19 exams. (Read it again: NINE.TEEN.) After rigorous training, Ian passed all of the exams (Yay, Ian!).
Ian's recent certification now makes him even more qualified to evaluate green coffee purchasing samples that are sent in from importers. In short, he helps choose the next coffees we'll roast. He can suss out when a coffee sample is defective, or notice when it has been over- or under-roasted. He can evaluate a coffee for ICPs (in country partners/ producers), which lends their coffee a CQI/Q-grader seal of approval. He also helps create the precise tasting notes on all of our DOMA coffees. Best of all, he's been sharing his education with his fellow DOMA employees, which gives our entire team a boost.
Congrats again, Ian, and thanks for being a leader in DOMA's journey for quality, great-tasting coffee.