Caring for our Parks will always be a group effort
Through our partnership with Zion Forever Project and Zion Cycles, a portion of each can goes directly to important Zion National Park projects. If you're reading this, there's a good chance you already have this coffee in your hand. Every sip you take helps fund the next phase of trail creation and the future of Zion National Park.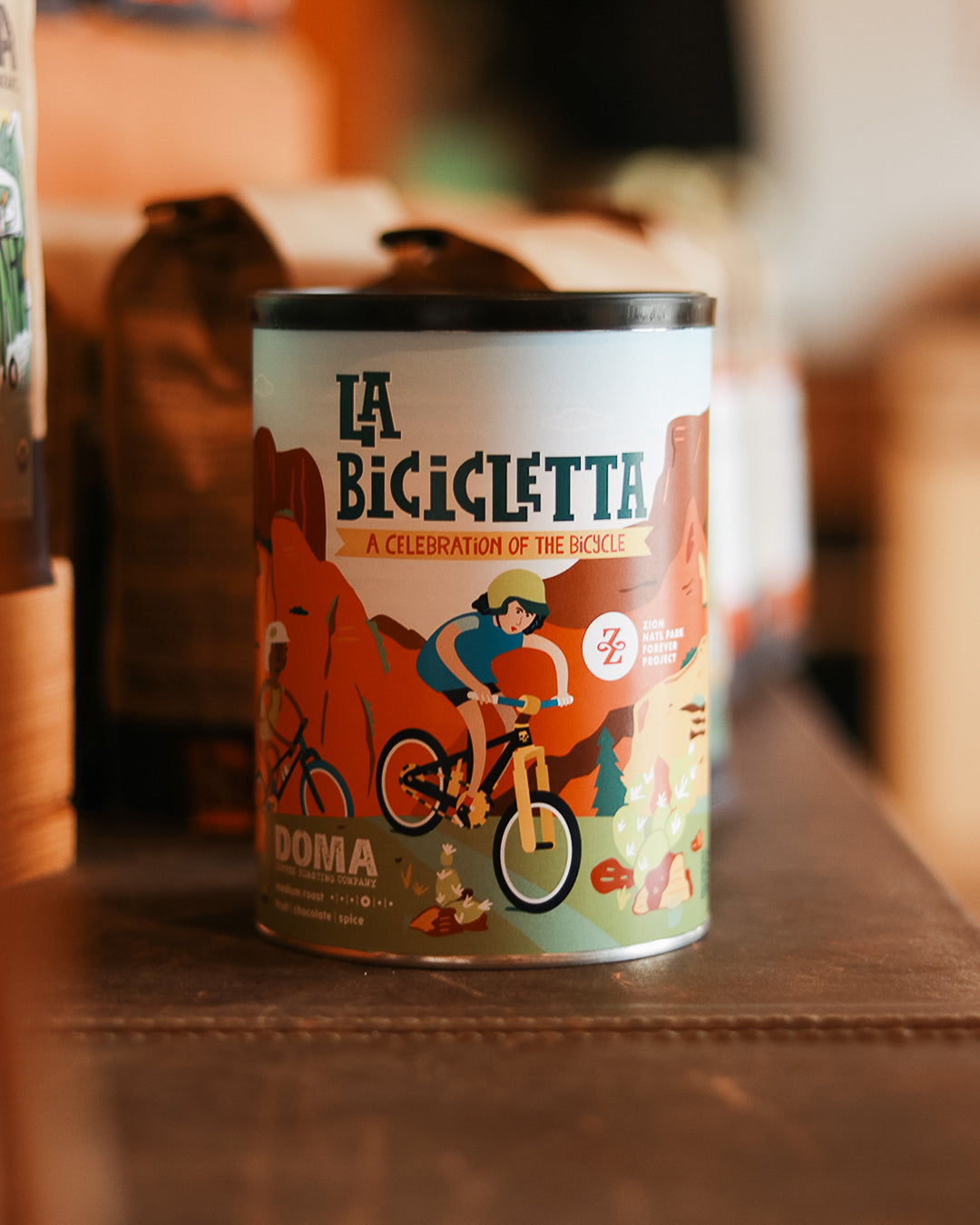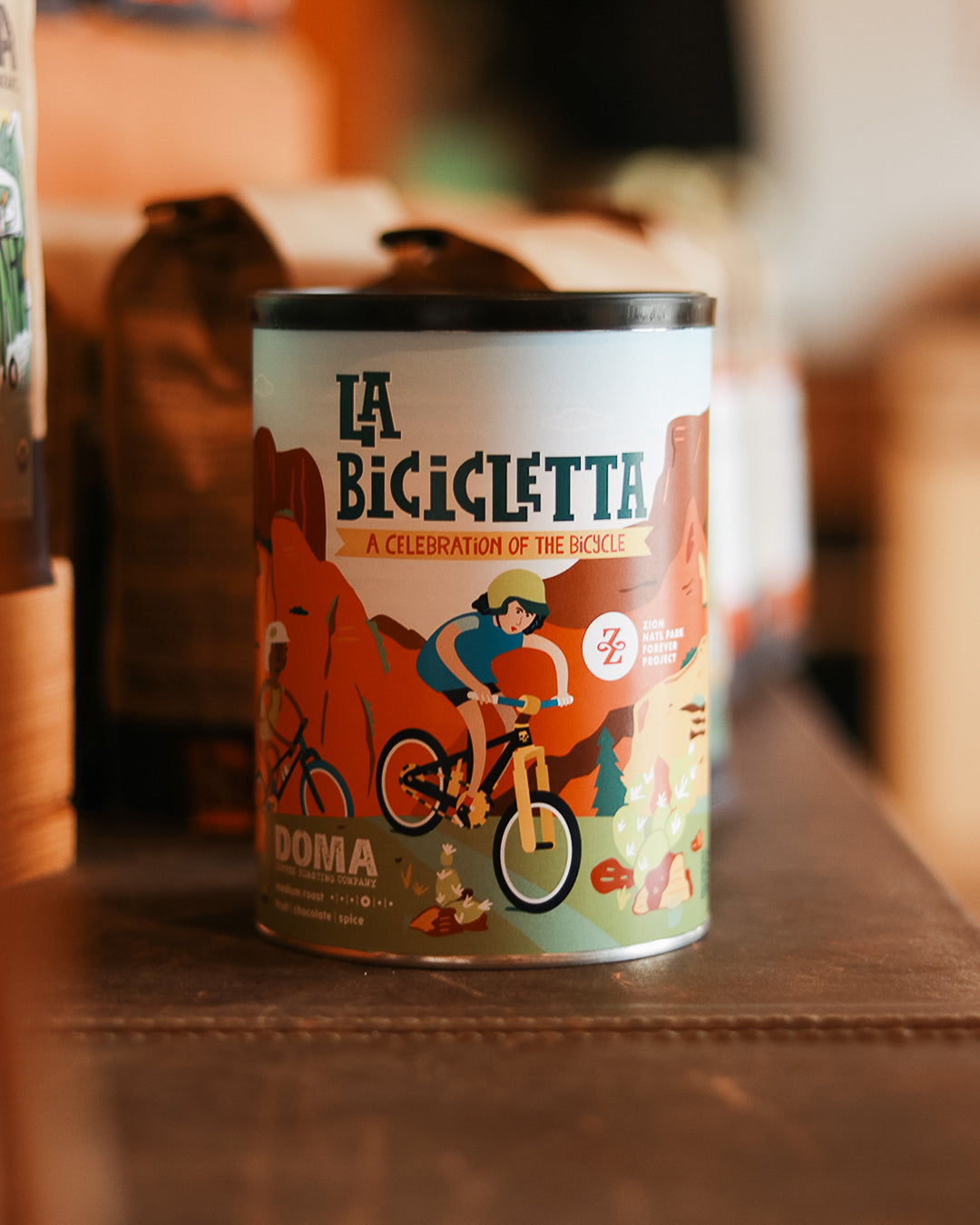 La Bicicletta
La Bicicletta has always been about bikes. Or, more accurately, the people on those bikes and the places they go. The newest iteration of our La Bicicletta coffee appears in a stainless-steel reusable coffee can, with fresh art by illustrator Josh Quick inspired by the land this coffee helps fund and protect. For every can sold, $1 will be donated by DOMA Coffee Roasting Company to the Zion Forever Project, the official non-profit partner of Zion National Park.
In addition to many amazing things, Zion Forever Project is currently working with Zion Cycles on the "Feel the Flow" project to create a series of mountain bike trails in the Zion Regional Landscape.
$1 for every can (12oz) and $1 for every pound sold. 
Zion Cycles
Zion Cycles was awarded a partner spotlight by Zion Forever Project in their 2022 Field Guide for funding that helped complete Phase I of trail building in the Feel the Flow project. (The last partner spotlight was Subaru, so it's kind of a big golden star sticker for Zion Cycles . . . congrats on doing the good work, people.) This project highlights the continued need for open and accessible outdoor recreation opportunities throughout our nation. One way we can protect land is to show a lot of people why it's worth protecting. What better view than from a bike, bombing down trails with the wind in your helmet and happy biking endorphins zipping through your brain? 
With this project, Zion Cycles is designing and building 40 miles of mountain bike trails on the east side of Zion, just outside the park border. The first 10 miles are already in place thanks to unprecedented land and trail easements from landowners. These completed trails are free to ride and fully open to the public. Zion Cycles offers bike rentals and guided tours to give people the chance to fall in love with Zion like they have. These trails and future trails include routes for riders of all ability and offer previously unseen views of the park as riders pick their way around the dynamic landscape of Utah. Your support with this coffee and our direct donation makes this land accessibility possible as Zion Cycles and the Zion Forever Project start on Phase II of this trail plan.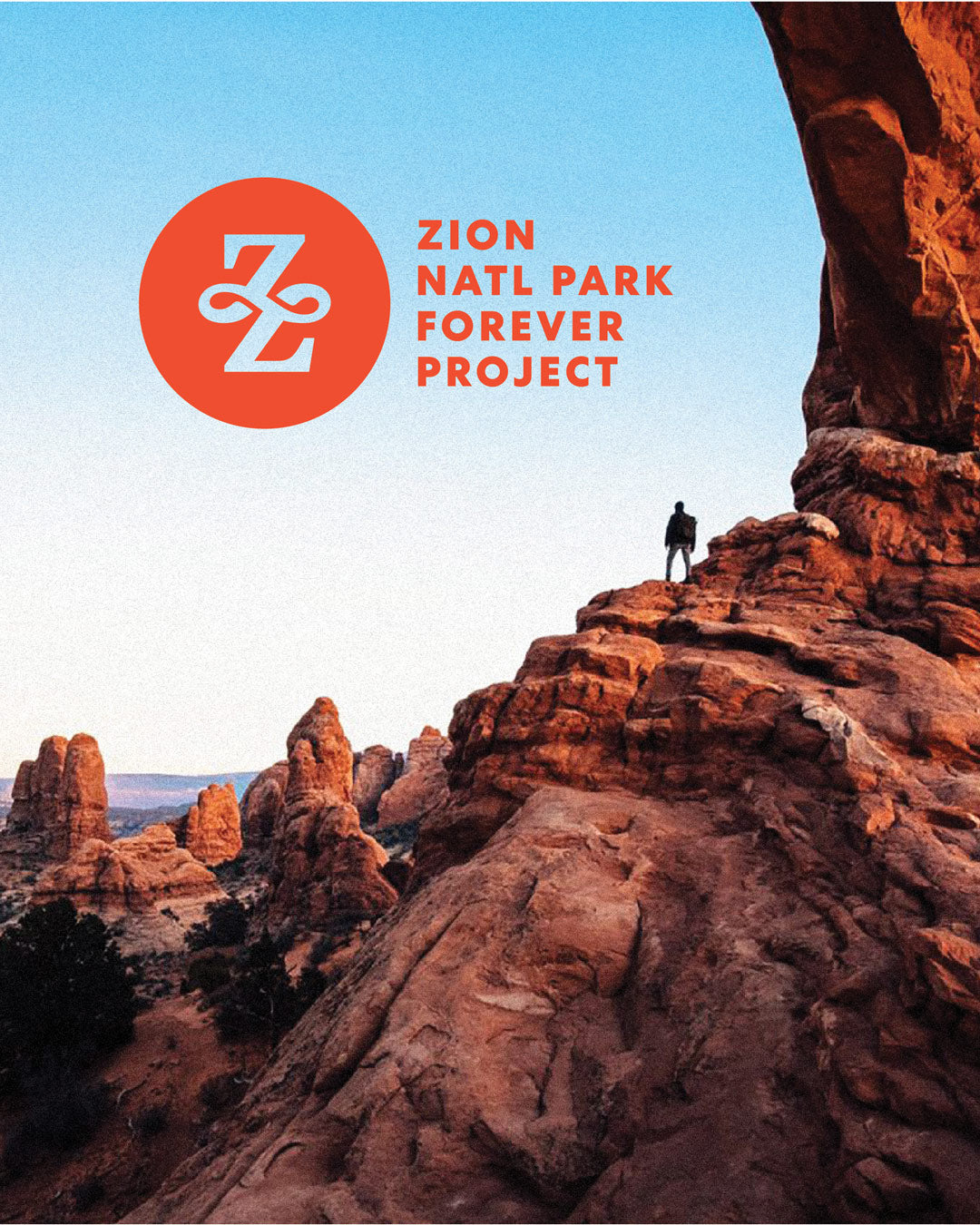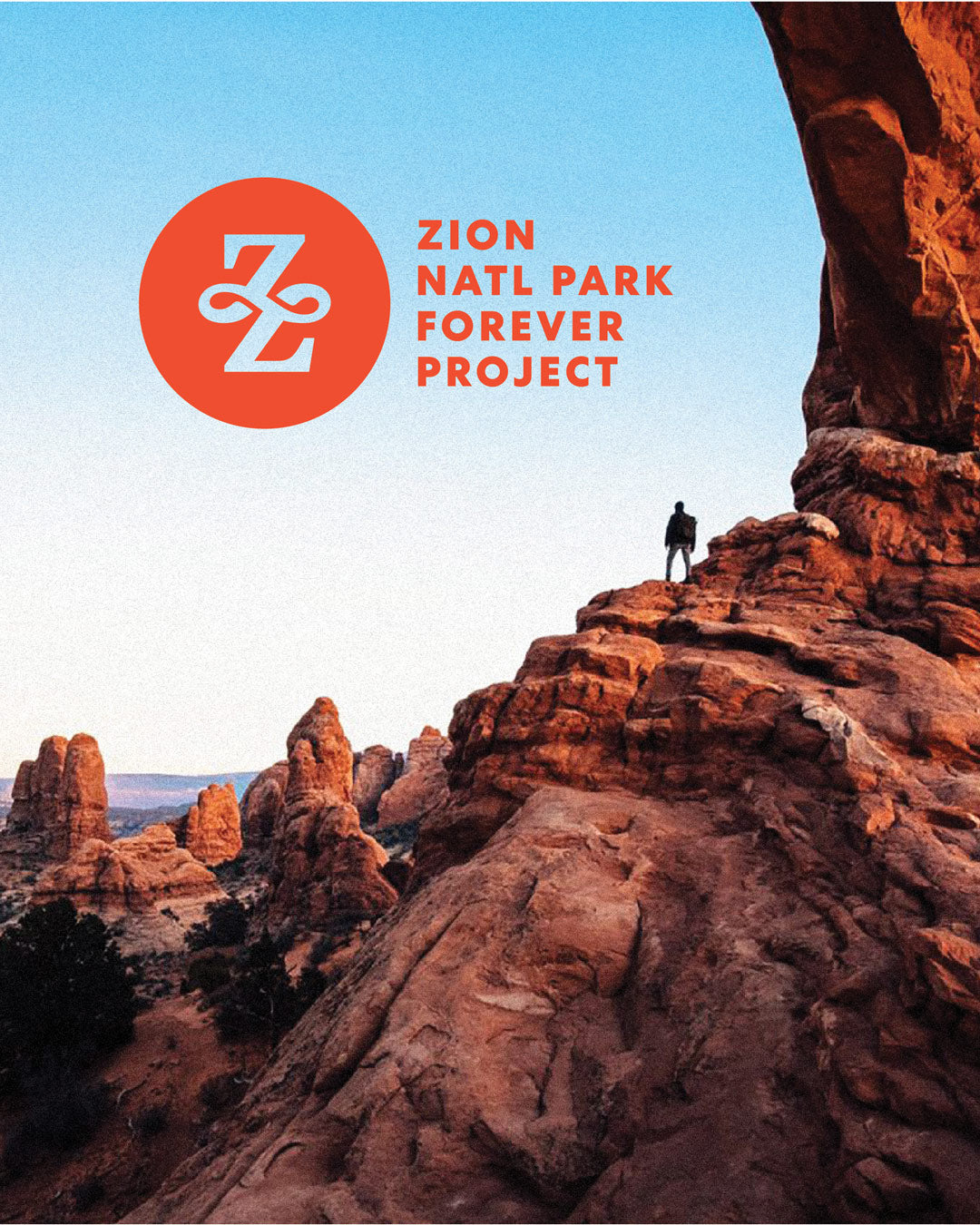 Zion Forever Project
For more than 90 years, the Zion Forever Project has been the official non-profit partner of Zion National Park.   
From their offices inside the park, they donate millions of dollars to help support important park projects that focus ensuring the future of the Zion experience. From trail repair to youth education, 100 percent of donations go directly to park projects and initiatives. 
Now, in a first of its kind project, Zion Forever Project is helping to build the park's next visitor center and new trail network (including 70+ miles of mountain biking trails just beyond park border). With the first 10-miles already in place, they need your help to ensure Zion experiences remain open and accessible to everyone.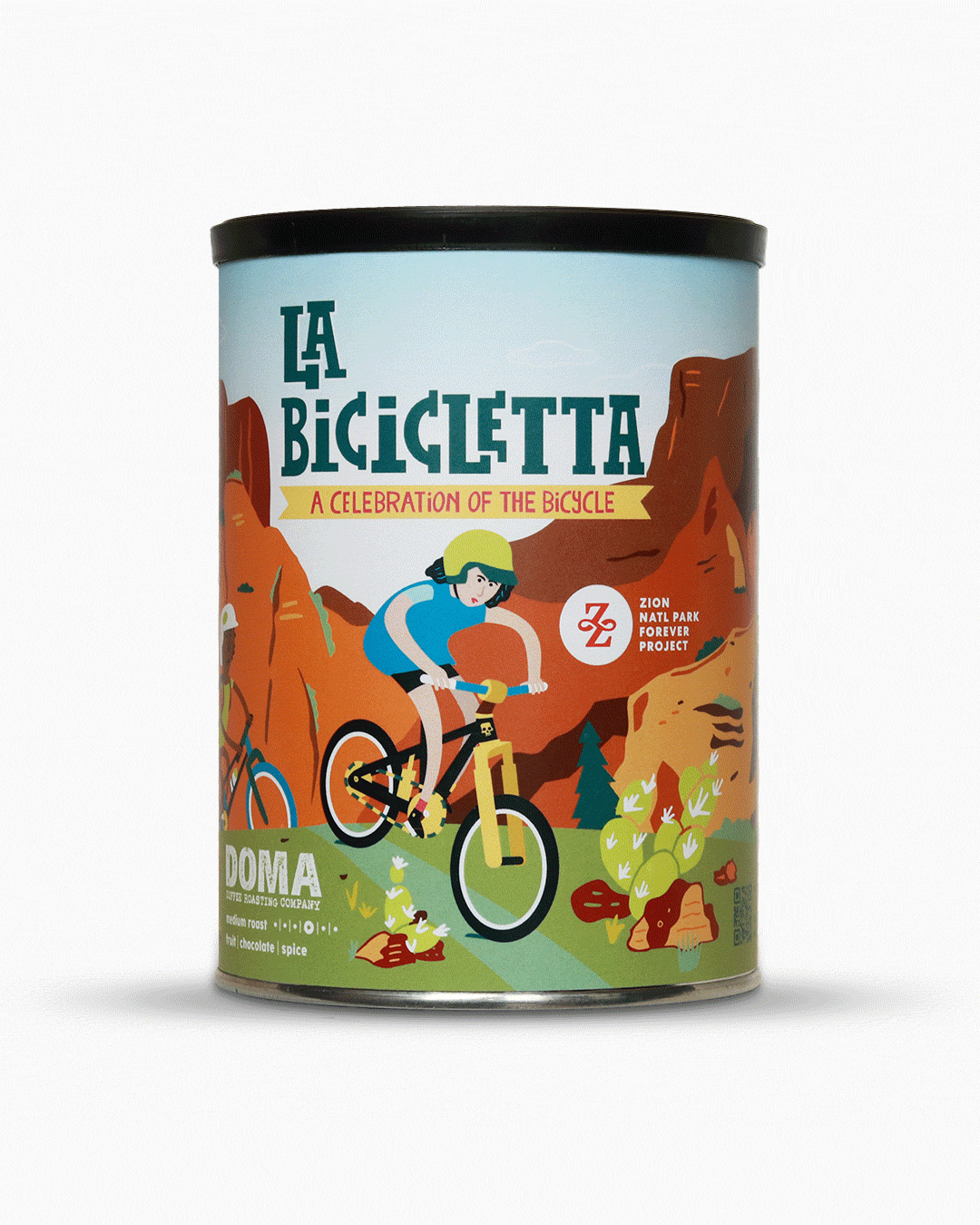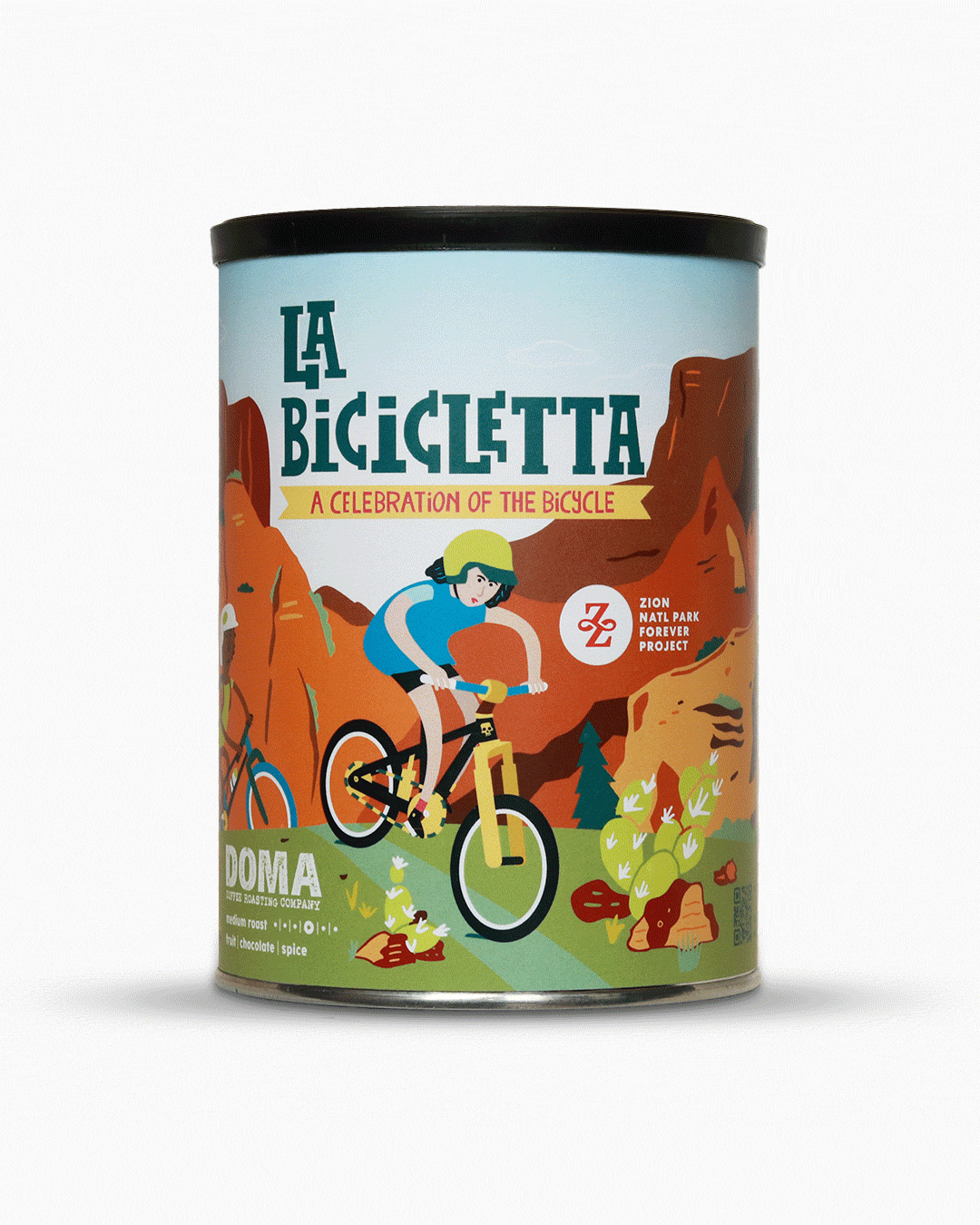 Outside of the Feel the Flow project, La Bicicletta coffee will continue to fuel the Zion Forever Project (ZFP) and its initiatives by donating $1 from each can sold as long as this can is around.
Where's that money going? 100 percent of donations to ZFP go to the Zion National Park. And ZFP does a heck of a lot more than trail work. As they maintain and expand multi-use trails within the park, they also work to create new campsites, implement solar energy, encourage responsible park use, and continue tribal relations with several Native American Tribes to manage archaeological sites with rock writing, modifications, and inscriptions on these ancestral lands. 
 Zion Cycles is just one of many partners working with ZFP to protect Utah's unique landscape, and DOMA is honored to be a part of the group effort to care for our natural lands. We look forward to seeing where our La Bicicletta coffee will ride in the future thanks to avid coffee drinkers and outdoor enthusiasts like you.