The DOMA Coffee Lab
Our Coffee Lab shows off our passion for art, coffee, tea, and creativity. It's a place to swap ideas and talk about life. Here, at the front of DOMA HQ, you can find coffee advice, brewing devices, artisan goods, the occasional homemade loaf of bread, and bags of our classic and special release coffees. Stay a while and sip a great cup of coffee or tea, chat with our knowledgeable staff, or take your drink to go in a reusable mug.
8:00 a.m.-5:00 p.m.,
Monday-Friday

6240 E Seltice Way, Unit A
Post Falls, Idaho 83854

Crafted Coffee and More
You may notice while you're here that our Coffee Lab is styled down to the details. It's a mix of reclaimed wood, found objects, leather work, and metal. This aesthetic was created by Rebecca, one of our owners. She crafted the light fixtures from found objects and bike wheels, a nod to our love of cycling and recycling. With the help of her good friend and skilled maker, Julie from JJ Pierce & Co., Rebecca also created the one-of-a-kind leather countertops and leather cabinetry pulls that you'll find in the lab. The overall effect is a space that's warm and inviting, yet cool. All this design highlights the real magic of DOMA: a well-crafted cup of coffee.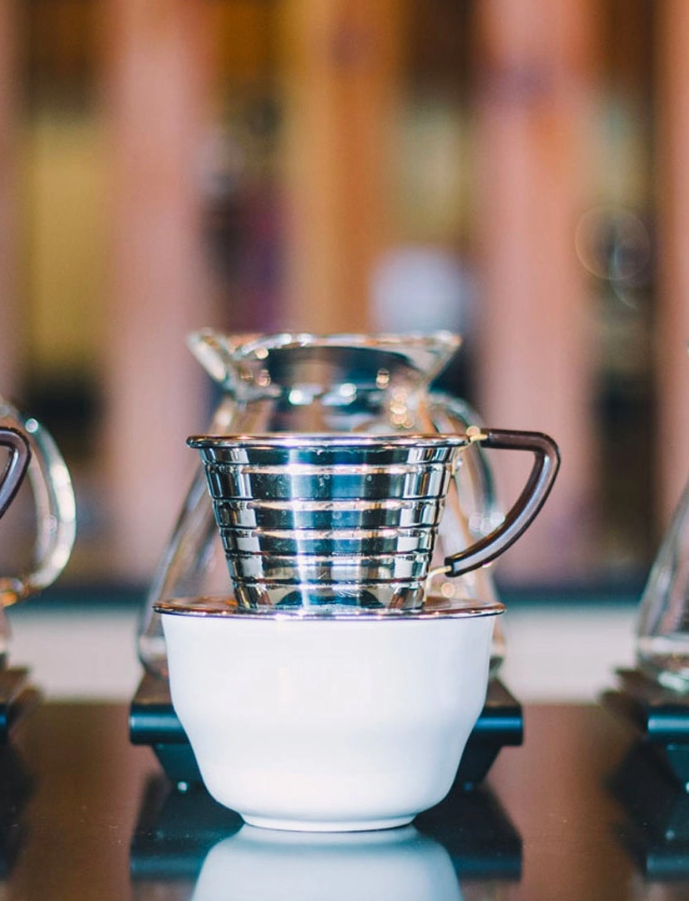 Our Story
We use our business as a vehicle to do good in the world. Our theme for 2020 was "Do What Matters," and, man, that has turned out to be pretty powerful. Challenging times, indeed. What a great time to bring out the best in all of us. Kinder, gentler, citizens of the planet rather than consumers. A great time to support each other on a community level.