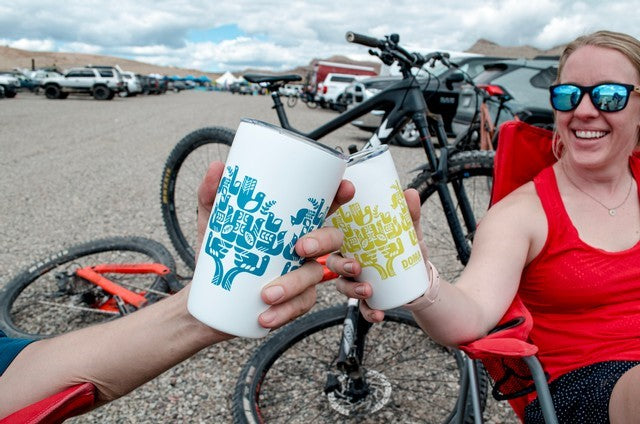 This year, DOMA is focusing on our foundation and what makes us, us. One thing I love about DOMA are the sustainability practices we have adopted and followed from the start, and our commitment to always question the status quo, innovate and improve as new methods of decreasing our impact become available. Here are a few ways you can make your own coffee habits more sustainable in 2022:

Step 1) Remove single use plastics from your life! Think about your coffee habit—are you a coffee junkie (like me)? Do those road-side drive-thru coffee stands call your name whenever you pass? Does your favorite café speak to your heart every time you walk in? Then you should carry travel mugs with you wherever you go. In my car, I have a rotating cast of mugs and cups, sip lids and reusable straws. Some of our barista-approved favorite brands are Miir and KeepCup.

Step 2) Compost your coffee grounds and paper filters! This is an easy way to remove trash from the bin and add nutrients to your garden. Not big on composting? Try a reusable coffee filter! There are several styles, shapes, and sizes available on the market. 

Step 3) Reuse your coffee containers! If you have access to a store that offers coffee in bulk, you can bring in (almost) anything you like to carry out your coffee. A great option to preserve freshness in your bulk-bought beans is with an Airscape. These containers have a one-way valve in the lid that will squish out all the air. They also look pretty sleek. Check out Airscape canisters here.

Keep being an awesome human and let us know if you have any questions about how you can be more sustainable by emailing web@domacoffee.com.