TAKE A TOUR
Get a free tour of our digs. Call to schedule a tour. Here's a taste of what you're in for. . .
THE COFFEE LAB
A cool space where you can buy our coffee, merch, artisan goods, and brewing equipment. Sit back, sip a cup of coffee or tea, and think great thoughts. Ask our staff for advice on coffee and life. (Only wisdom on coffee is guaranteed.)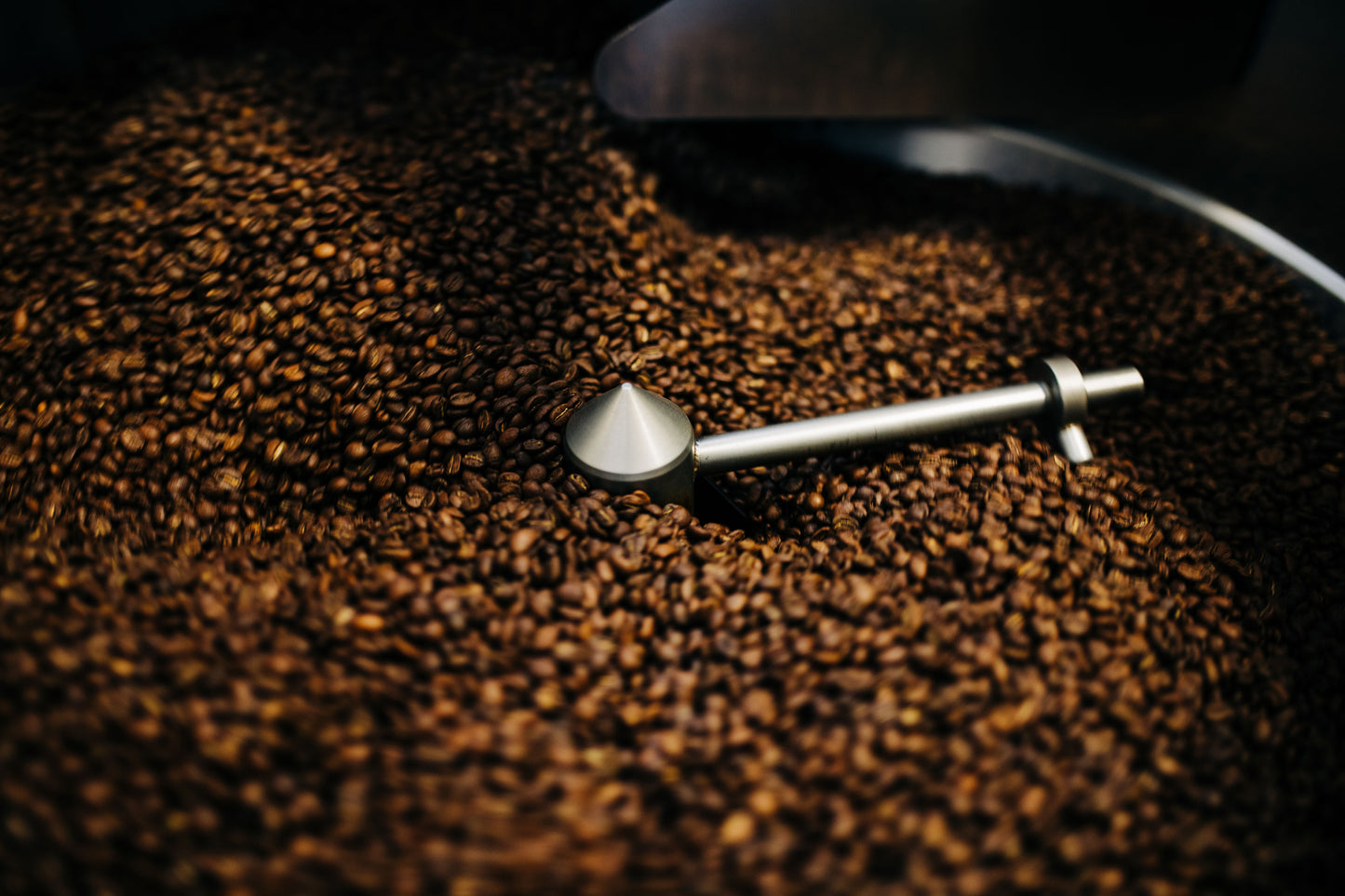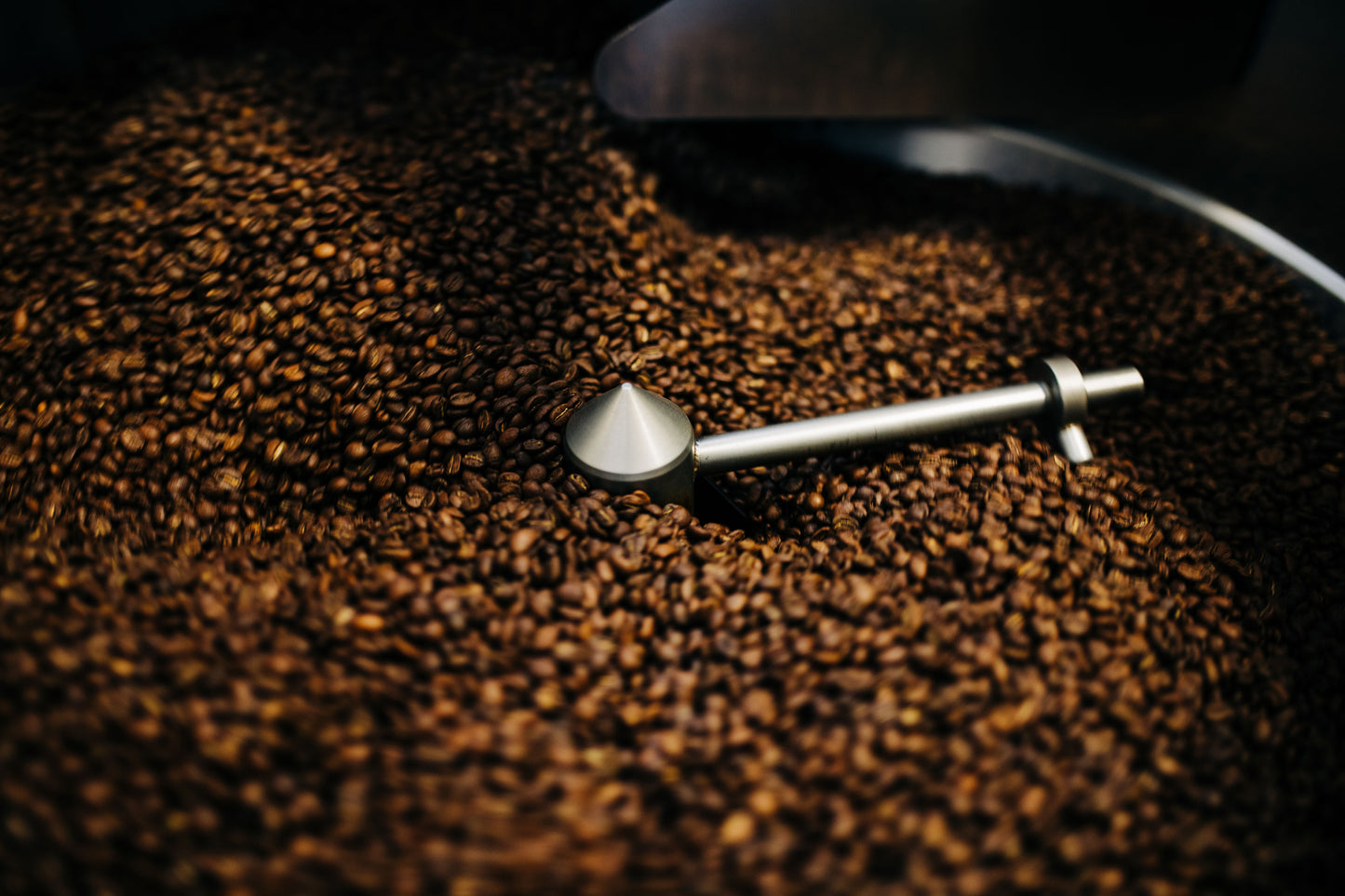 THE ROASTERY
The first thing you'll notice is the smell—there's nothing quite like walking into a room where an eco-friendly roaster is cranking away on fresh coffee beans. It's loud, warm, and usually stacked with bags of green coffee.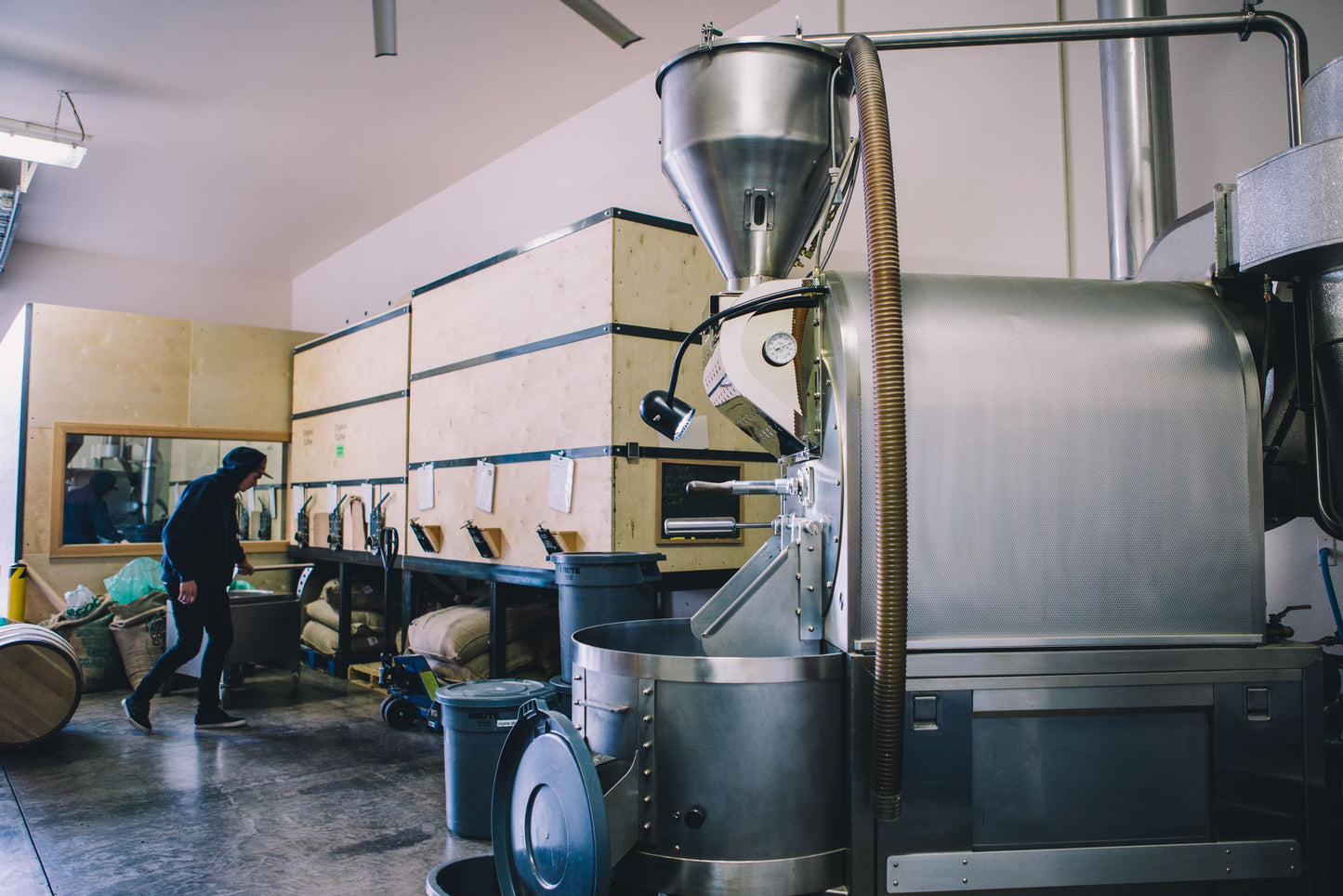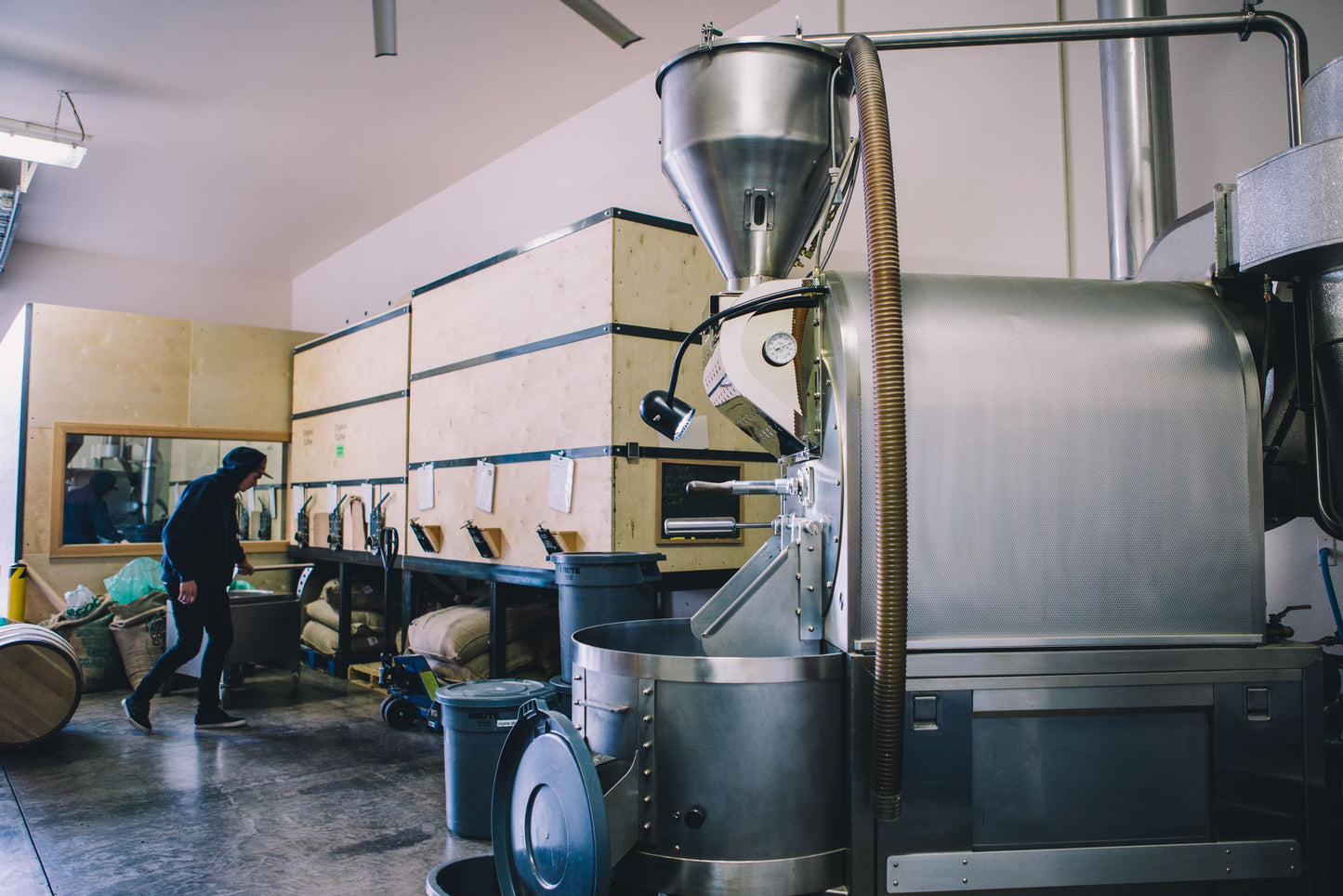 THE PROD SQUAD
This room is home to our Production Squad, the fine folks who take our freshly-roasted coffee, pack it into our biodegradable bags, smooth on a label, and get it ready to ship. You'll find eclectic music and humor here.