Producing partner: Ethiopia Dumerso LO2
This Limited Edition Ethiopia Dumerso comes from a woman-owned and operated washing station in the Gedeo zone of Ethiopia. That's notable on its own, but the story of this region is increasingly complex. Recently, there has been targeted violence directed at Ethiopians of tribal background other than Gedeo, like washing station owners Hirut and Mahder Birhanu. The Dumerso washing station was one of many that were looted and destroyed as a result of the racial tension in the area. Some processors were forced to permanently abandon their coffee businesses. Hirut and Mahder lost a lot of money, but were able to rebuild their washing station, allowing for the livelihood of many coffee farmers in the area to continue. We admire their fortitude and love this coffee the more for it.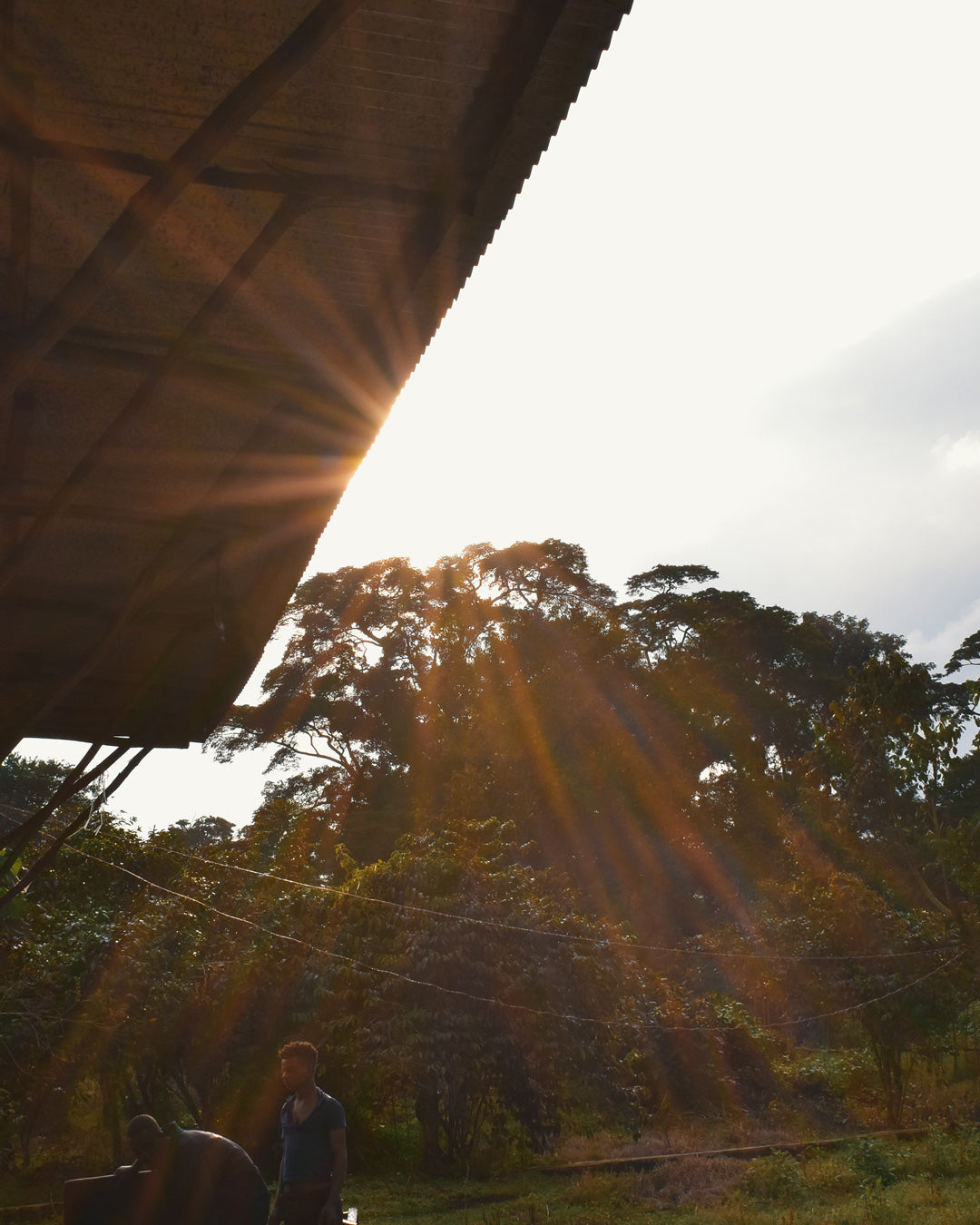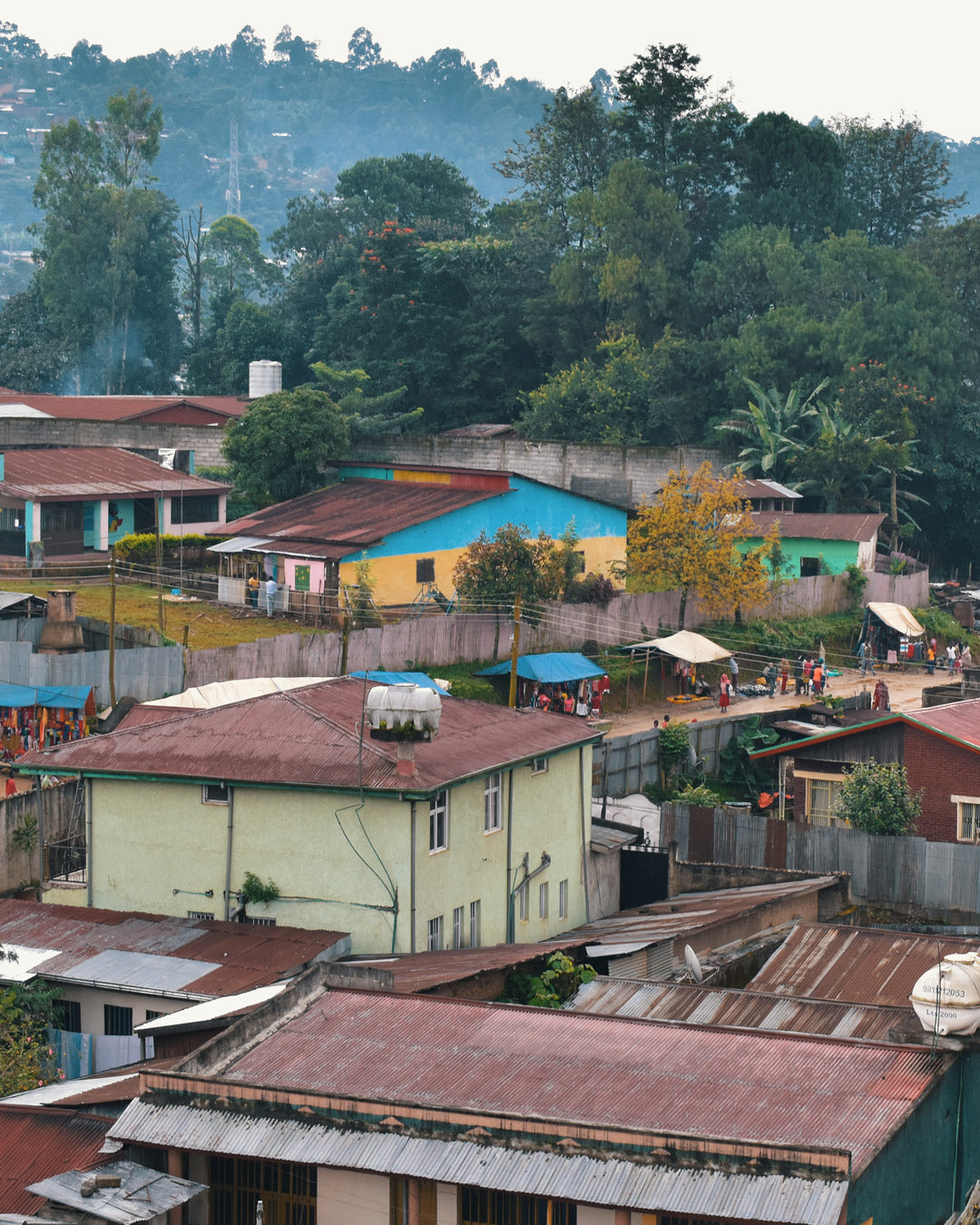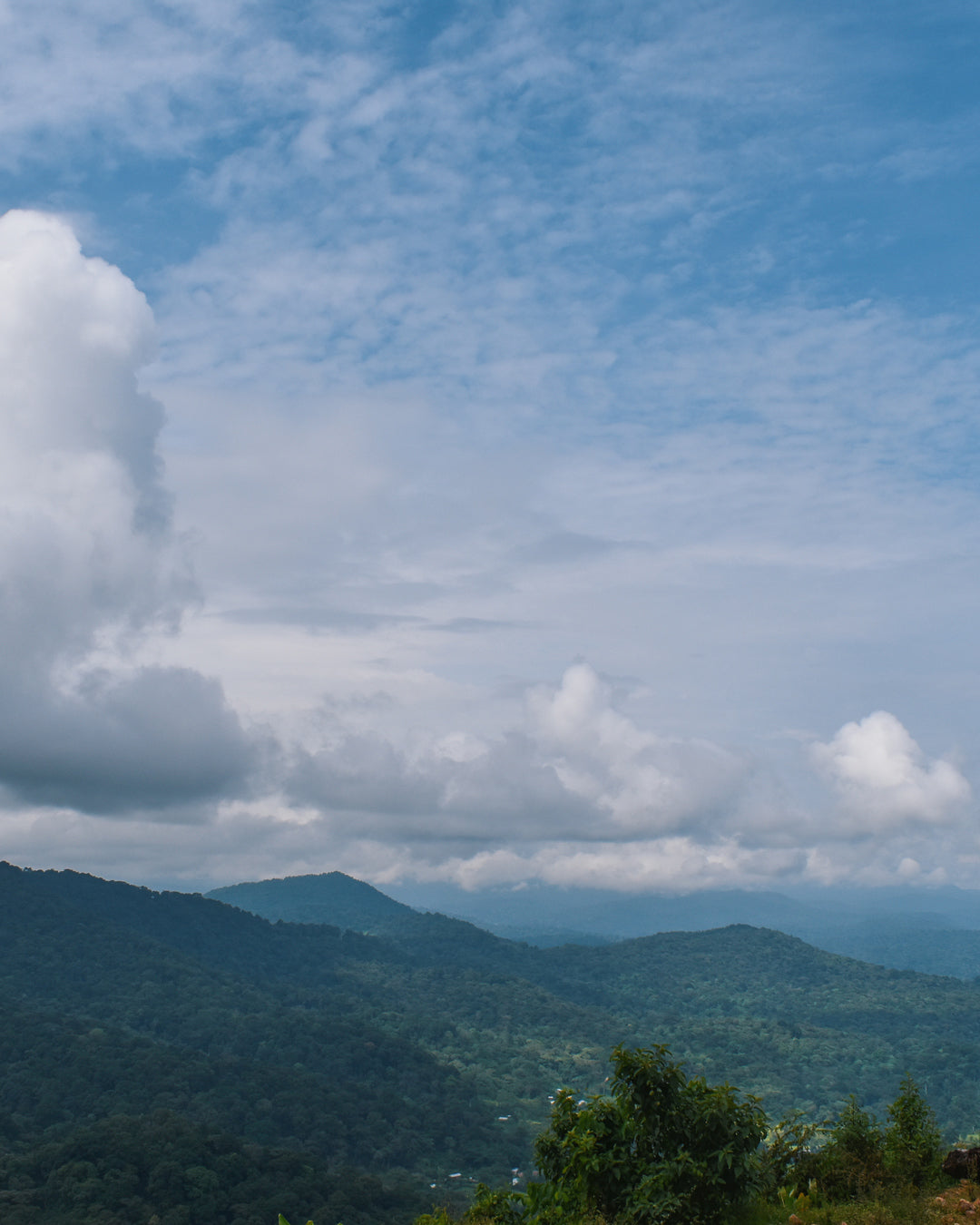 As the Dumerso washing station rebuilds, Hirut and Mahder have remained committed to specialty coffee production and process control, working with coffee importers Catalyst Trade Company. They use techniques like the limited oxygen process we see in this coffee to create a high-quality expression of the fruit from this amazing region.
(For more on the political and environmental challenges in the Gedeo Zone, check out this great article by Catalyst co-founder Michael McIntyre on Daily Coffee News.)
The Process
If you were on the quest to find the truest expression of the coffee cherry, a limited oxygen process coffee would be a great start. By controlling the oxygen exposure during the fermentation step, we can create a cup of coffee with very clean and clear fruit notes without the punchy, over-fermented taste that can sometimes be found in natural process or honey coffees. It's an unparalleled way to experience the coffee fruit of a region.
It takes years to finesse when and for how long the coffee cherries should be sealed for fermentation between pulping and drying to get the superior quality we see in this coffee. At the Dumerso station, local heirloom varieties of coffee are floated in water to sort density, hand-sorted for defects, pulped, sealed in GrainPro bags for fermentation (that's the oxygen-limiting step), then dried on shaded, raised beds. At DOMA, we gave this coffee a light roast so that hard-earned flavor would still come through.
The delicious result, in this case, created a clarity showcasing notes of rose, pineapple, and vanilla. This coffee delivers a well-balanced, silky, clean, and overall sweet cup that shines when brewed via pour-over.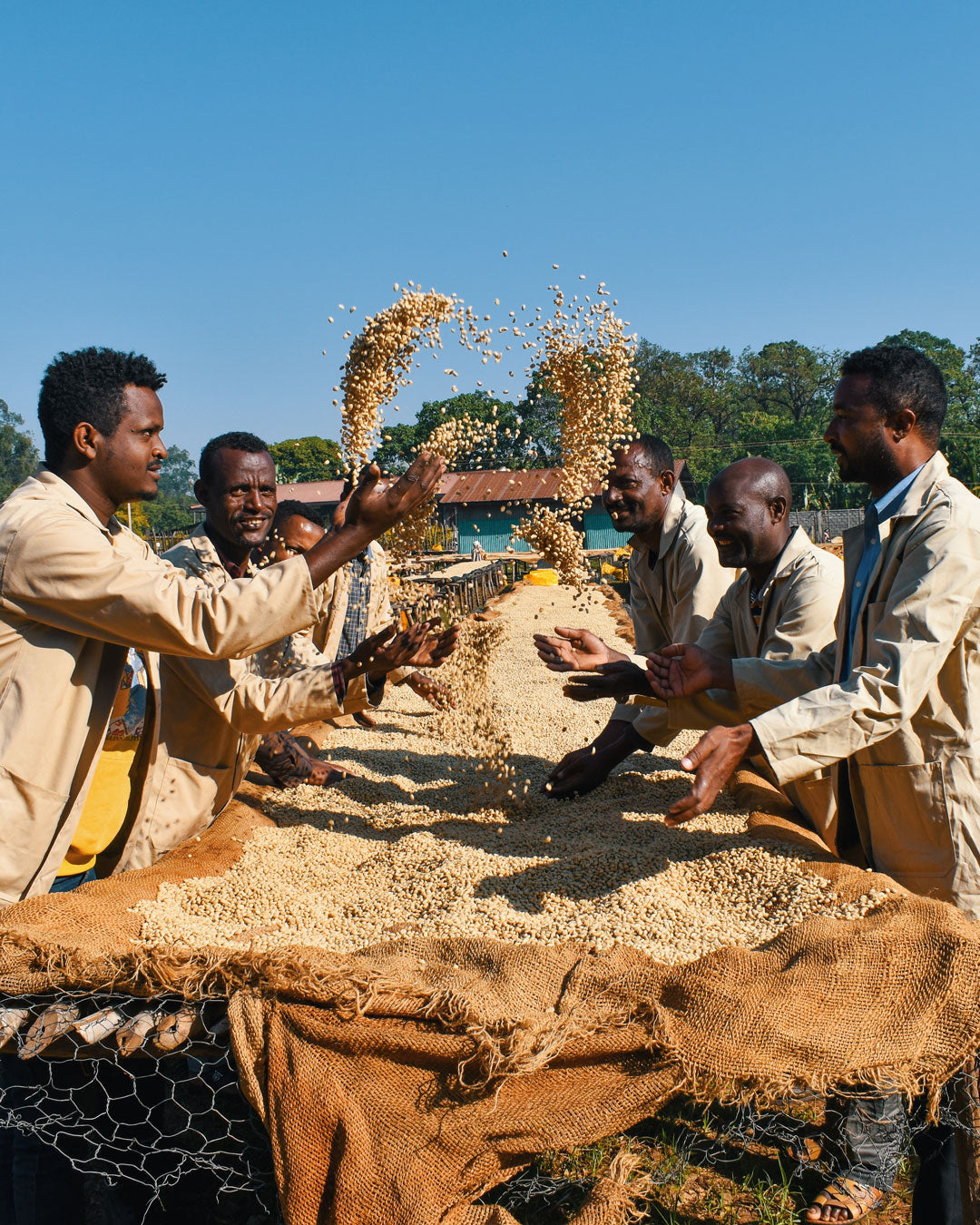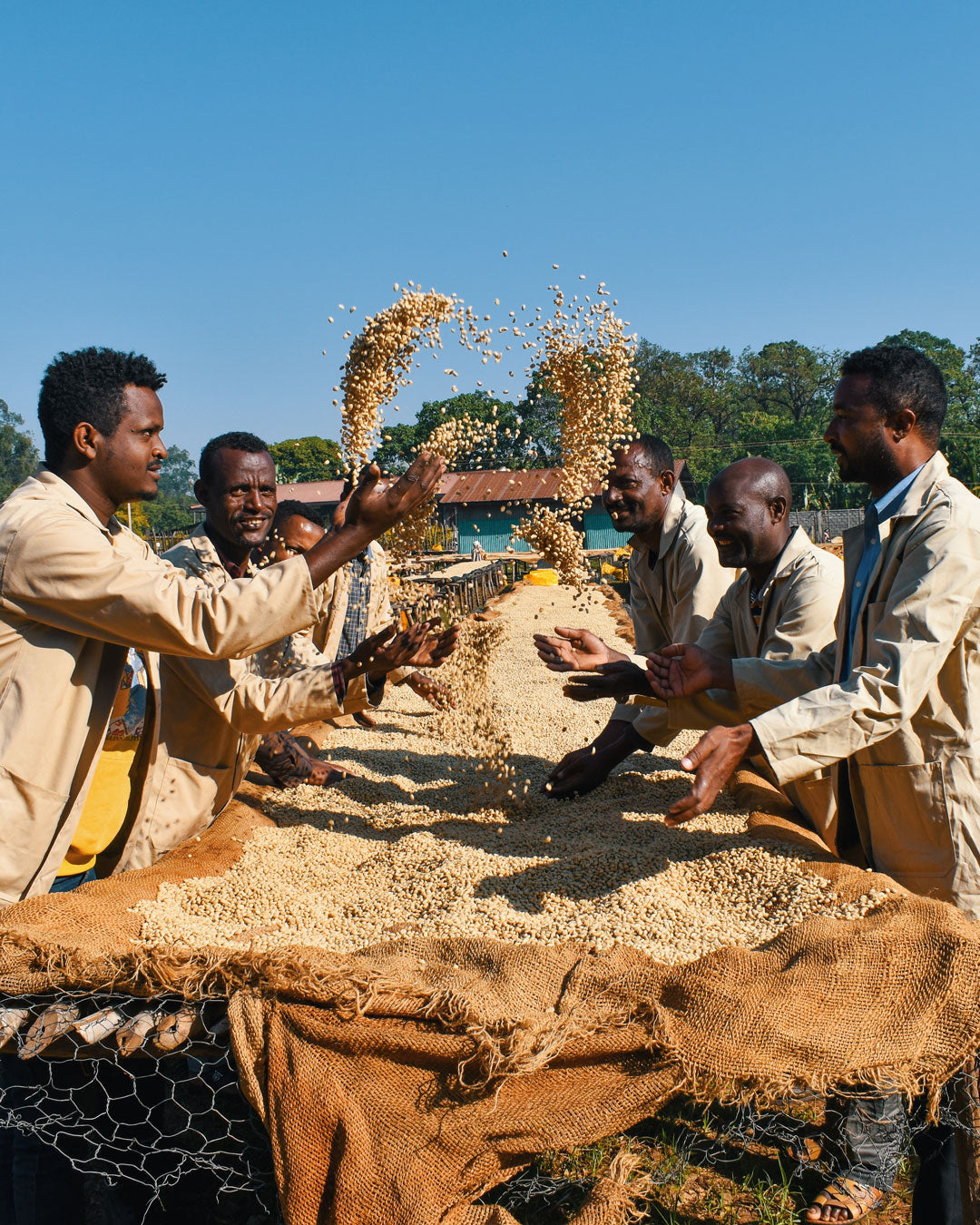 Cup Profile
The limited-oxygen fermentation used to process this coffee is an experimental technique that delivers a well-balanced, silky, clean, and overall sweet cup. A coffee that shines when brewed on pour-over.
Images Courtesy of Catalyst Trade