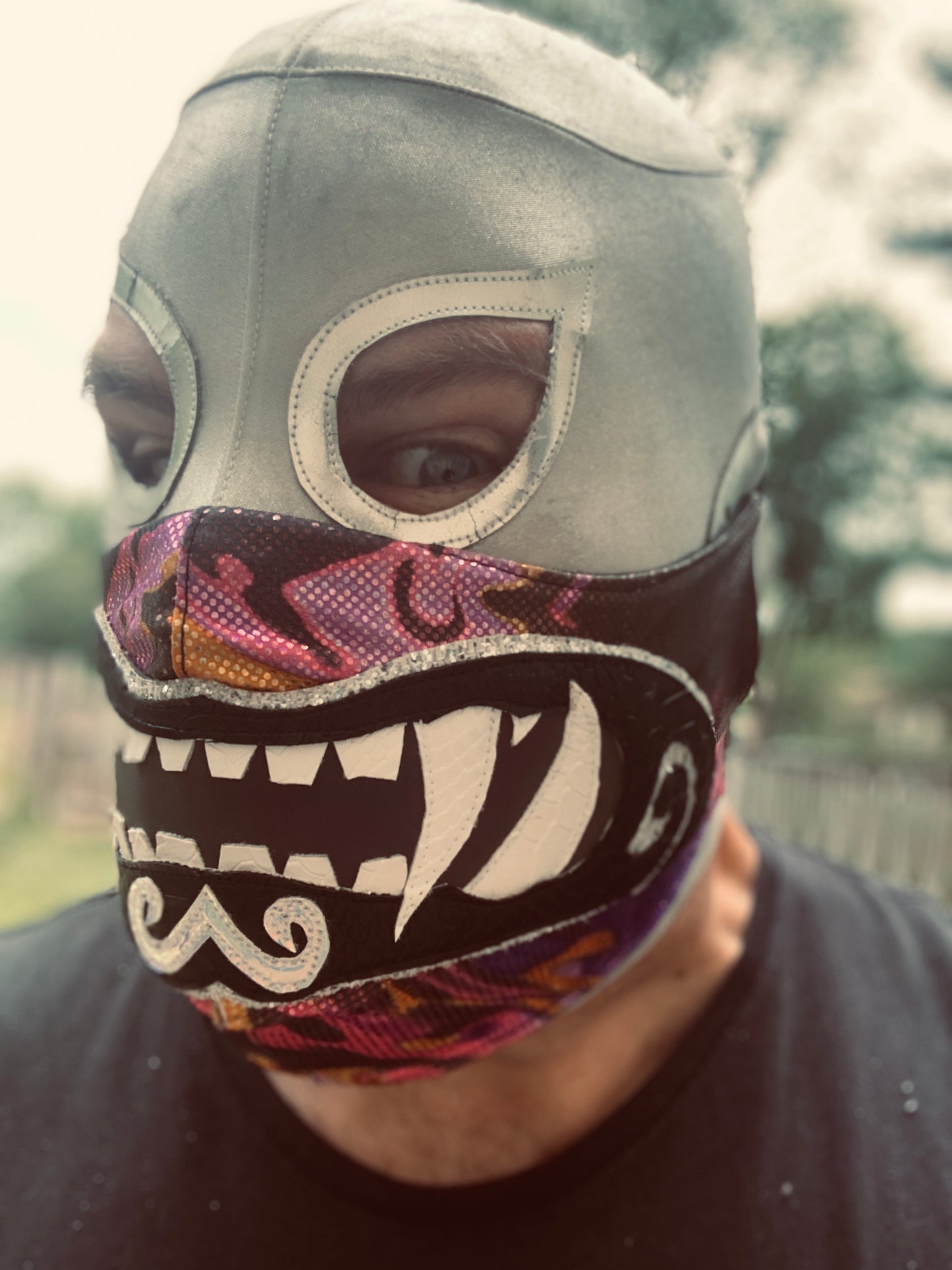 INTERVIEW WITH JEFFREY EVERETT
Artist for 2021 Summer Lovin' can wrap
We've admired the work of Jeffrey Everett for a while now, so we were thrilled when he agreed to take on our Summer Lovin' artwork this year. 
Jeff has created art for bands like the Foo Fighters, The Decemberists, Jason Mraz, Gaslight Anthem, and Flight of the Conchords. He's also made some stuff for Dreamworks, Universal Records, and The New York Times, and has had work published in some little magazines like, oh, Rolling Stone. 
Sorry-not-sorry for name dropping. We have to share how awesome he is. 
Of course, what actually makes Jeff awesome is his personality and integrity as an artist. Jeff was fantastic to work with when developing our theme for Summer Lovin' 2021. We feel lucky that he helped us bring to life our idea around pinball culture. 
Why pinball? Because it's fun. 
Because on a summer night at an arcade, the high score is the most important thing for a little while. And that sounded nice. 
You can buy a can of Summer Lovin' on the DOMA website, DOMA Coffee Lab, or at your favorite local DOMA stockist. 
Enjoy reading as our copy writer Lisa Laughlin picks Jeff's brain about his process as an artist.
Lisa Laughlin (LL): Can you tell me a bit about your art style and how you arrived at your medium? 
Jeffrey Everett (JE): I was trained as a designer and stumbled into illustration by way of Edward Gorey and book and record covers. I love working in an architectural style with huge environments with tiny people, lots of lettering, thick lines, minimum colors (as I usually screenprint), and streamlined objects. I work with a lot of bands, and this style, I have noticed, really pops away from the knife and skull motif typically seen on the walls. 
LL: As a viewer, I feel the scene you've created for DOMA's Summer Lovin' is very open to story; it's interesting and provokes questions. Do you feel there's a story behind this art that developed as you were creating it? 
JE: I like to think that my work is like a still from a movie—there is a before scene and an after scene and it is up to the viewer to provide context. I work a lot with silhouetted people so people can project themselves into that moment. 

For me, this was remembering times at Hampton Beach in high school playing games with my crush knowing a high score on Rolling Thunder would impress her. 
LL: What mood were you hoping to convey with the color palette you chose? 
JE: The color palette is all DOMA, and what a great color palette you have. That said, I wanted to use those deep reds and oranges with yellow to emphasize those humid, hot summer nights spent together. 
LL: Were there any challenges in creating this piece? Did it come to you immediately or were there several iterations?
JE: From a technical standpoint, I typically work BIG; poster-size illustrations. This was tiny compared to most of my work and though I work with an architectural style, I had to minimize styling and add just enough texture to give it life without making it look cluttered! 
LL: Are you a coffee or tea drinker? What's your favorite? 
JE: I am a HUGE coffee drinker, though I never lived up to the Dale Cooper profile of "as black as a moonless night." I love adding sugar and cream to highlight my sweet tooth and caffeine experience. I also enjoy a wonderful cold brew during the summer. 
LL: Anything else you'd like to say about this project? 
JE: I'm appreciative of all the love and support from the crew at DOMA. There were so many places we could go for inspiration and this worked so well. I'm so happy that it turned out well and people are excited! It was a delight to combine my punk aesthetic with the sophistication of DOMA. 
Find more of Jeff's work on his website, Rockets Are Red, or on Instagram or Facebook.