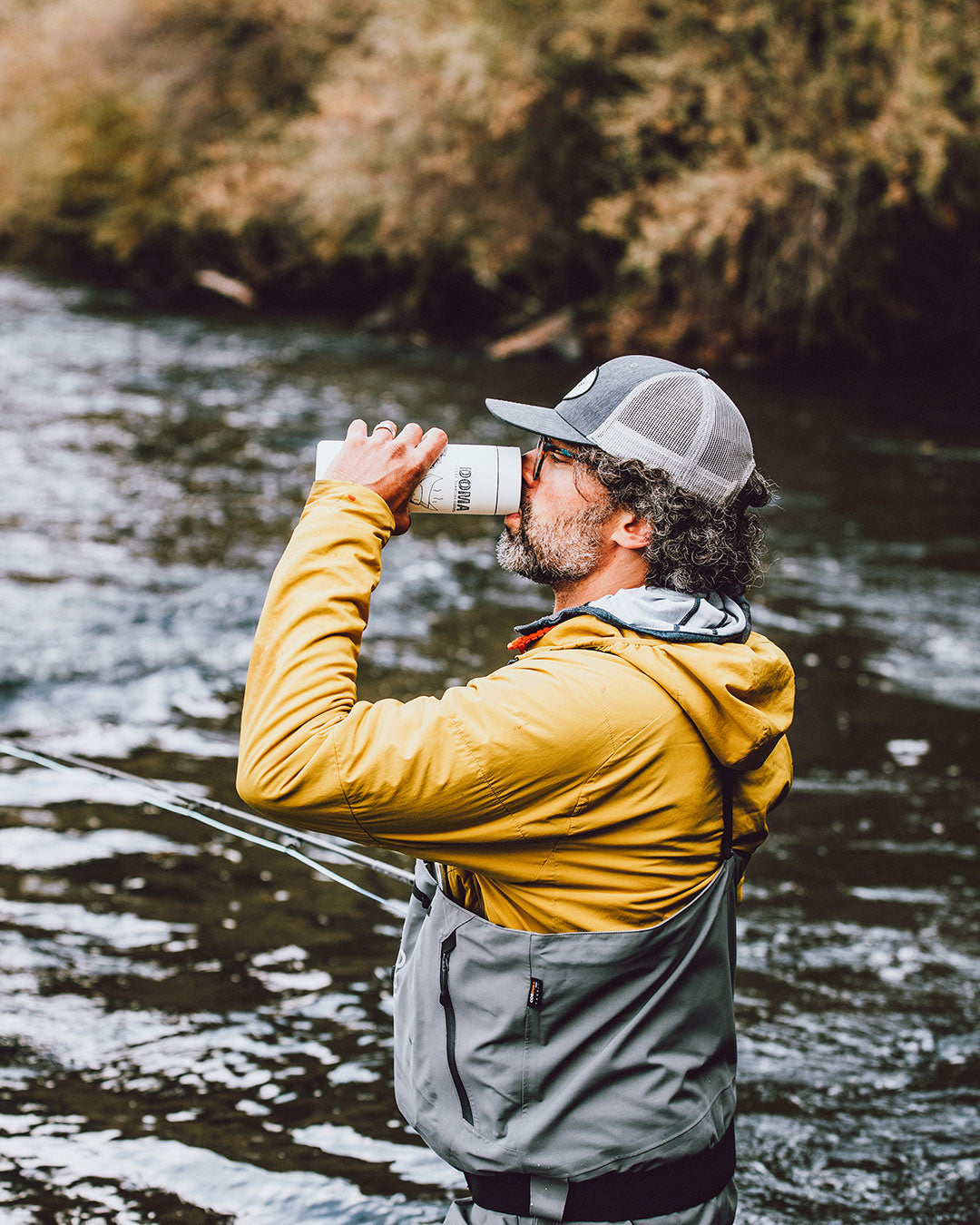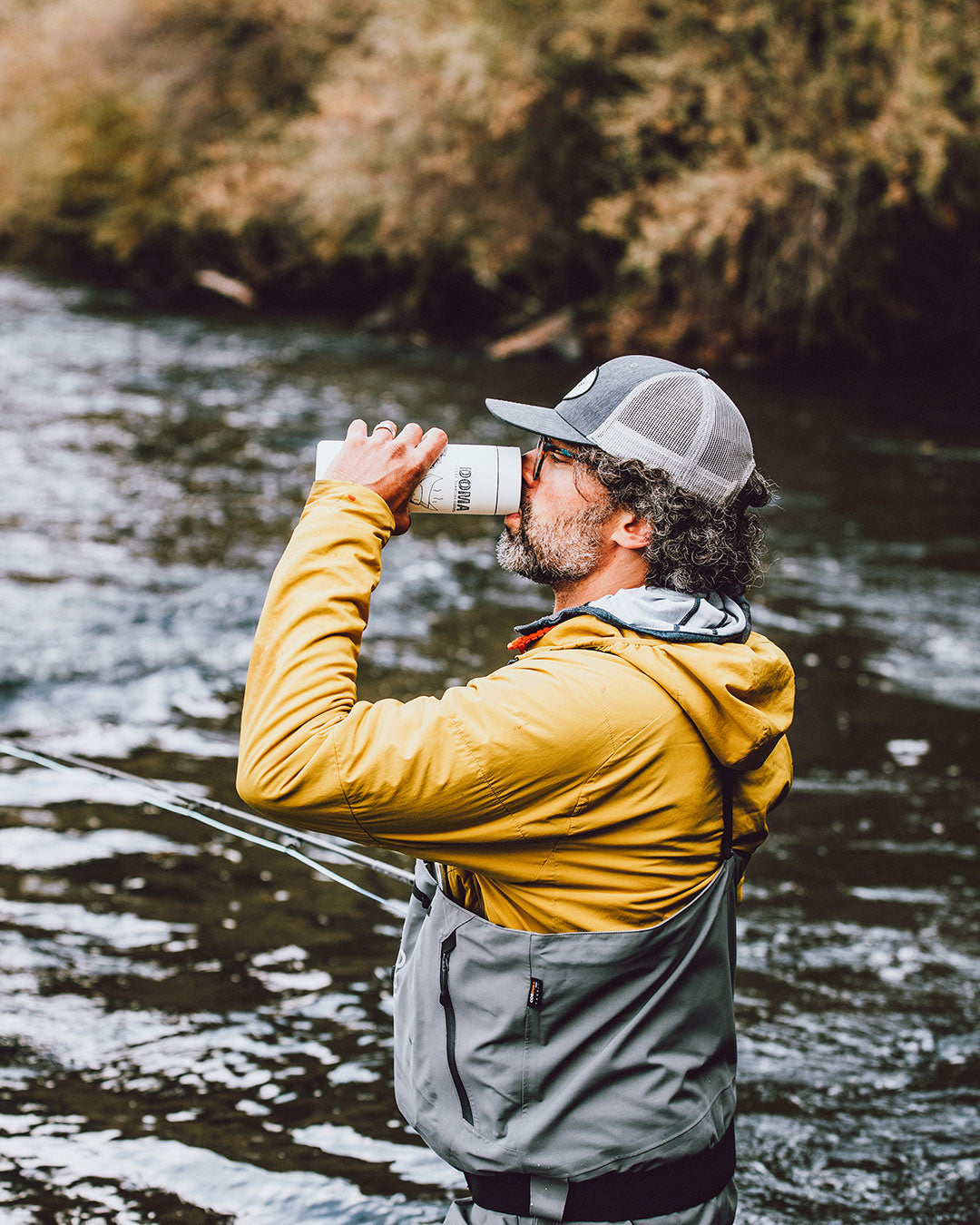 James Sampsel
A typical day in the peak season of steelhead and salmon fishing, September through November, begins with DOMA Coffee. Guiding is a labor-intensive gig, and James regularly puts in 12 hours a day. After his morning brew, James prepares the lunch, coffee and gear necessary for his guests to have a successful day out on the river. He picks them up when it is still dark, boat in tow, and feels the river wake up as they fish run after run wading down the river, stopping only for storytelling, warming their toes, and coffee breaks. They don't always encounter fish, but almost always get a touch of the river's mystique, says James.
"I know what rivers do for me. It's my church. And when I see people give into that and I see them change in a moment, that's my fish," he says.
In both fly fishing and the world of coffee, James sees a labor of love in the process and passion.
"Though coffee and fly fishing are worlds apart, they are similar," he says. "Passionate people who care about something greater than them. I could imagine the hard work that goes into roasting, and taking that sip that overcomes you is much the same as the angler who's fine-tuning their craft and connects with a wild fish. There's no better feeling."
-James Sampsel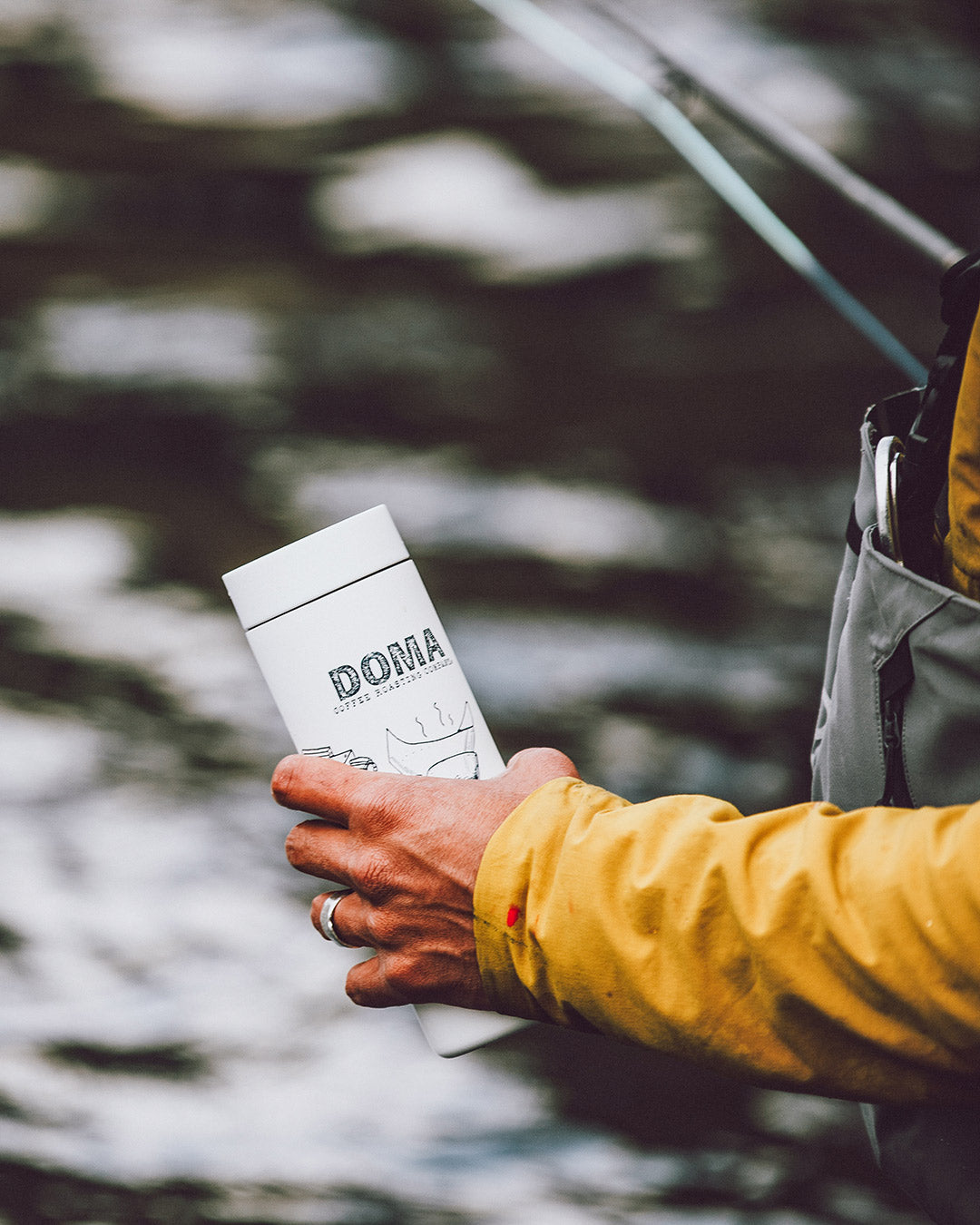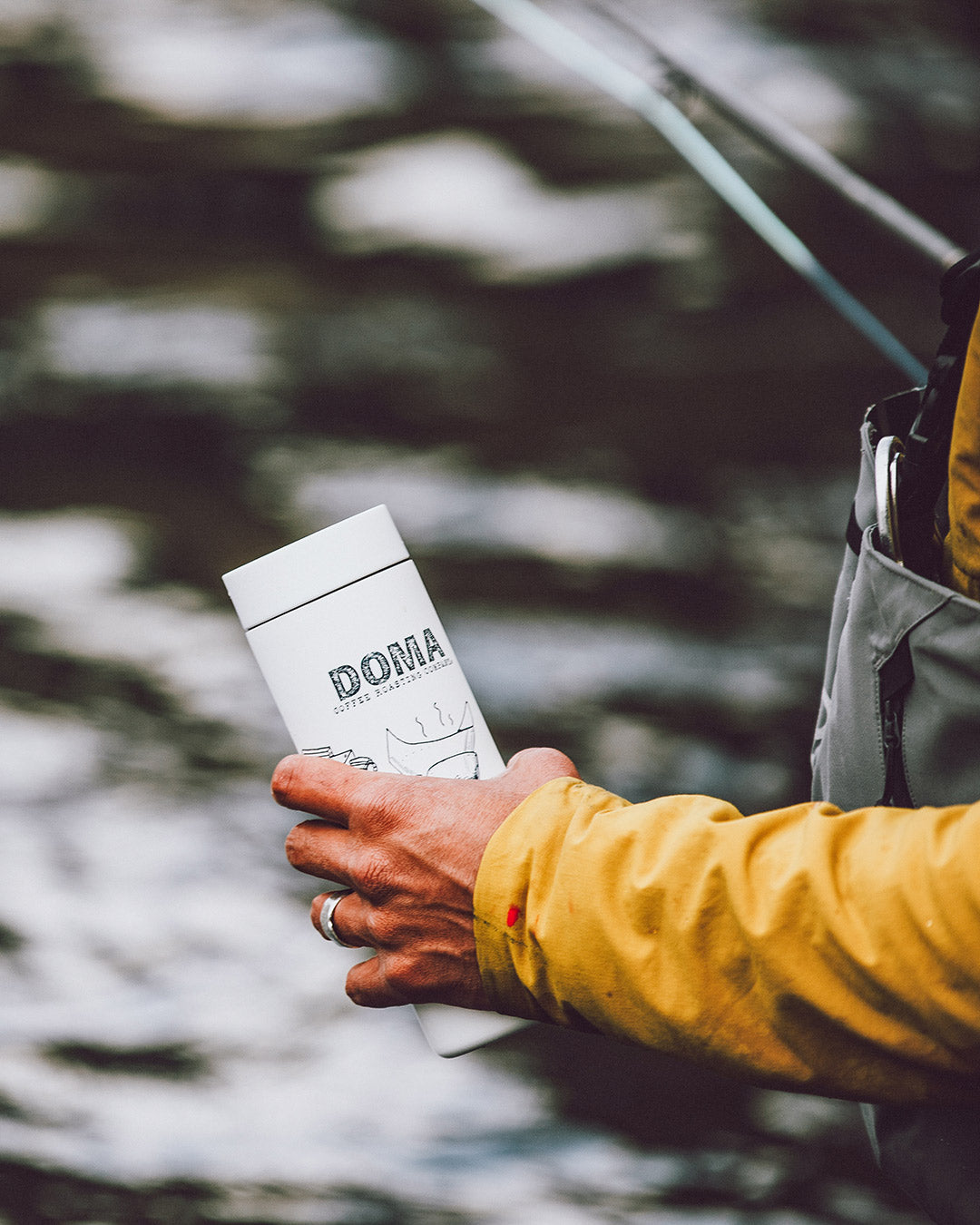 Outside of guiding, James works as an artist and steward for the river he loves. He paints fine oil paintings en plein air, which has its challenge of working in the elements when painting outside. But, says James, there's no better place to understand light, color, value, composition and paint behavior.
"The pursuit of both a painting and a steelhead can be absolutely obliterating. Just like fly fishing being the most challenging way to fish for steelhead, painting outside is a painter's greatest challenge. But when that magic moment comes, it can really change the trajectory of your life," says James.
In both endeavors, he says, there is always something to learn. He often paints his tour guests on the river, so the painting can allow them to later access that moment.
"I love pulling people out of their worries and watching them release and heal on a river," says James. "In many ways, we aren't in search of fish."
James' guiding company, Humble Heron Fly Fishing, which he founded in 2016 with his wife Kait, who also guides, supports local environmental groups like the Rogue Riverkeeper, Native Fish Society and Southern Oregon Land Conservancy.
"Healthy water is important in so many aspects," says James. "It's the most precious commodity and we try not to take it for granted. We begin our days by thanking the river and end our days by thanking the river."
For James, being a steward to the place he loves is essential to maintaining the experience for future generations. His goal is to have the least amount of impact while doing what he loves. In his business, that means releasing the fish, handling them with wet hands, banning "hero shots" where the fish is lifted out of the water, and allowing the fish to recover and slow their breathing before letting them swim off.
"I think the first step in preservation of a place is caring for the place," says James. "Our role is important to connect people to the river. The source. When more people care for a place, the more will stand up and be stewards."
About The Series
A good day starts with DOMA coffee. For the past year, we've followed cool humans and the things they do after their morning cup of DOMA Coffee. Turns out, humans are awesome. Especially after caffeine.
Stay tuned as we continue to release their stories.
Featured Coffee
Check out the coffee featured in the episode